Tonto's Flight is an adventure in Disney Infinity. It is Tonto's character adventure. The goal is to collect as many collectibles as possible in the desert while using the Crow Wing Pack. Yellow collectibles are worth one point, orange are worth two, and red are worth three.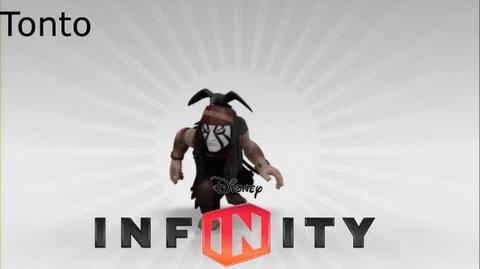 Medals
Bronze: 5 points
Silver: 20 points
Gold: 35 points
Ad blocker interference detected!
Wikia is a free-to-use site that makes money from advertising. We have a modified experience for viewers using ad blockers

Wikia is not accessible if you've made further modifications. Remove the custom ad blocker rule(s) and the page will load as expected.