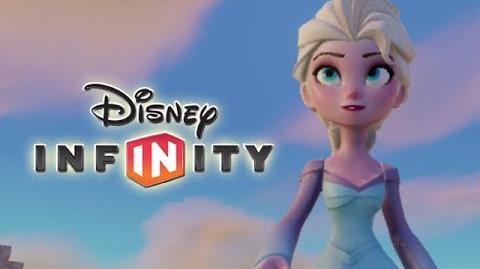 Elsa's Snowy Slingshot is an adventure in Disney Infinity. It is Elsa's character adventure. The object is to shoot differently colored collectibles around Elsa's ice castle using a slingshot. Yellow collectibles are worth one point each and red collectibles are worth three. The yellow collectibles appear in waves, with a new wave appearing after the previous one is destroyed. The red collectibles appear for limited short intervals and each by itself rather than in waves. They will disappear after a short period of time. Most of the red collectibles also circle around the spires of the castle, making them harder to hit.
Medals
Bronze: 5 points
Silver: 35 points
Gold: 60 points
Ad blocker interference detected!
Wikia is a free-to-use site that makes money from advertising. We have a modified experience for viewers using ad blockers

Wikia is not accessible if you've made further modifications. Remove the custom ad blocker rule(s) and the page will load as expected.