The press event announcing Disney Infinity took place at the El Capitan Theater in Hollywood on January 15, 2013. It featured John Pleasants, the then-head of Disney Interactive, John Lasseter, chief creative officer of Pixar and Walt Disney Animation Studios, and John Blackburn, manager of Avalanche.
Videos of Event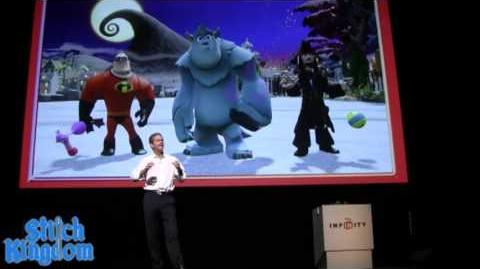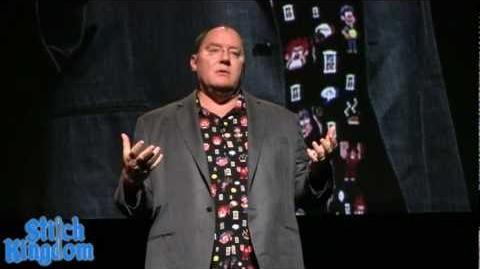 Videos Shown at Event
Ad blocker interference detected!
Wikia is a free-to-use site that makes money from advertising. We have a modified experience for viewers using ad blockers

Wikia is not accessible if you've made further modifications. Remove the custom ad blocker rule(s) and the page will load as expected.